Financial Planning & Analysis Manager (Singapore)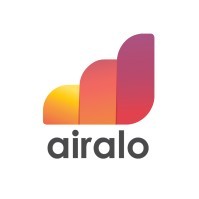 Airalo
Accounting & Finance
Singapore
Posted on Tuesday, November 14, 2023
About Airalo
Alo! Airalo is the world's first eSIM store that helps people connect in over 200+ countries and regions across the globe. We are building the next digital service that revolutionizes the telecom industry. We are a travel-tech company and an equal-opportunity environment that values and executes diversity, inclusion, and equity. Our team is spread across 40+ countries and six continents. What glues us together is our commitment to changing the way you connect
.
About you
We hope that you care deeply about the quality of your work, the intrinsic worth of tasks, and the success of your team. You are self-disciplined and do not require micromanagement in terms of your skillset and work ethic. You do your best to flourish as an individual every day while working hard to foster a collaborative team environment. You believe in the importance of being — and staying — authentic, honest, positive, and kind. You are a good interlocutor with clear and concise communication. You are able to manage multiple projects, have an analytical mind, pay keen attention to detail, and love to get your hands dirty. You are cognizant, tolerant, and welcoming of vulnerabilities and cultural differences.
About the Role
Position: Full-time / Employee
Location: Remote-first
Benefits: Employee Stock Options, work-from-anywhere stipend, annual wellness & learning credits, annual all-expenses-paid company retreat in a gorgeous destination & other benefits
As the Financial Planning & Analysis Manager you will lead the annual budgeting and periodic forecasting processes, develop financial models, and ensure alignment with strategic goals. You will also conduct strategic financial analysis to drive revenue growth, cost optimization, and profitability enhancement. This role offers a unique opportunity to shape the company's financial success.
Responsibilities include but are not limited to:
Lead the annual budgeting process and periodic forecasting cycles.
Develop financial models to analyze and project the company's financial performance.
Collaborate with department heads to gather budget inputs and ensure alignment with strategic goals.
Monitor and analyze key metrics to provide insights and recommendations for improving financial performance.
Conduct in-depth financial analysis to support strategic initiatives and business decisions.
Provide insights and recommendations on opportunities for revenue growth, cost optimization, and profitability enhancement.
Evaluate project proposals for return on investment.
Prepare and present financial reports to senior management and investors.
Ensure accurate and timely financial statements and management reports.
Develop and maintain financial dashboards and performance metrics.
Build and mentor a high-performing FP&A team, fostering a culture of collaboration, accountability, and continuous improvement.
Set clear objectives, provide coaching, and conduct performance reviews for team members.
Streamline financial planning and analysis processes to enhance efficiency and accuracy.
Implement best practices and innovative tools to improve data analysis and reporting capabilities.
Must-have:
Bachelor's degree in Finance, Accounting, or a related field.
8+ years of progressive experience in finance, with at least 3 years in a leadership role.
Telecommunications and/or tech industry experience is strongly preferred.
Proficiency in financial modeling, forecasting, and analysis.
Excellent interpersonal and communication skills, with the ability to present complex financial information to non-financial stakeholders.
Advanced proficiency in financial software and Microsoft Excel.
Strategic thinker with a results-oriented mindset.
Good to have:
Prior work experience in telecommunications
Knowledge of eSIM and GSMA-related technologies and services
We sincerely thank all applicants in advance for submitting their interest in this opportunity with Airalo.