HR Manager (Singapore)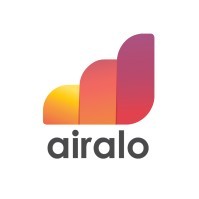 Airalo
People & HR
Singapore
Posted on Wednesday, November 15, 2023
About Airalo
Alo! Airalo is the world's first eSIM store that helps people connect in over 200+ countries and regions across the globe. We are building the next digital service that revolutionizes the telecom industry. We are a travel-tech company and an equal-opportunity environment that values and executes diversity, inclusion, and equity. Our team is spread across 40+ countries and six continents. What glues us together is our commitment to changing the way you connect
.
About you
We hope that you care deeply about the quality of your work, the intrinsic worth of tasks, and the success of your team. You are self-disciplined and do not require micromanagement in terms of your skillset and work ethic. You do your best to flourish as an individual every day while working hard to foster a collaborative team environment. You believe in the importance of being — and staying — authentic, honest, positive, and kind. You are a good interlocutor with clear and concise communication. You are able to manage multiple projects, have an analytical mind, pay keen attention to detail, and love to get your hands dirty. You are cognizant, tolerant, and welcoming of vulnerabilities and cultural differences.
About the Role
Position: Full-time / Employee
Location: Remote-first
Benefits: Employee Stock Options, work-from-anywhere stipend, annual wellness & learning credits, annual all-expenses-paid company retreat in a gorgeous destination & other benefits
As HR Manager, you will be responsible for all day-to-day people-partnering matters and be a key driver for change & operational excellence, aligning business & people strategies to develop a pleasant, rewarding & high-performance culture within Airalo. You'll work closely with our founders, C-level executives, VPs and directors, and the People, Talent & Culture team.
Responsibilities include but are not limited to:
Drive Airalo's global HR strategy in close collaboration with the Senior Global HR Manager, department heads & key stakeholders from the determined tribes
Establish yearly Headcount Planning & Forecasts with the Senior Global HR Manager & Hiring Managers
Assists senior management in the development of solutions for current and future business needs through employee development, organizational development, cultural and process-oriented perspectives
Onboarding & Contract Management: Offer an optimal, welcoming & automated onboarding experience to all our staff. Work with our partners to establish employment contracts for all our new joiners, ensuring full compliance with local regulations
Documentation: Centralize & maintain all employees' personal & professional information/documentation on various HCM tools & systems
Reporting: Provide regular & metrics to your tribe managers: Performance, Employee Engagement, Pulse Study, Employee Retention
L&D: Act as an internal consultant & train your tribe leaders & managers on best management practices, performance management, labor regulations
Conflict Management: consult with employees & managers to address & resolve the root causes of any human resources issues objectively & impartially
Participates in company-wide programs & initiatives (ie. salary review, workforce planning, organizational change, ESOP, C&B)
Must-haves:
Bachelor's degree in human resources, business administration, or similar relevant field & 7+ years of experience in HR business partnering in a fast-growing & matrix organization
Proven experience in strategic HR plans and solutions, dealing with organization strategies and complex business/HR-related topics
Strong stakeholder management, interpersonal, and communication skills with all levels of seniority in a cross-functional & global environment
Effective & analytical mindset, creative and pragmatic problem-solving skills with strong business acumen & user-centric philosophy
Self-driven, optimistic, and keen to work as part of a professional and closely-knit team while highly organized with excellent time management skills
Experience with HRIS, HCM & other tools, ensuring the highest level of confidentiality & accuracy on personal & professional information
Good to have:
Experience in the traveltech and/or telco industry
Relevant HR certifications (iHRP, CIPD, SHRM, etc…)
Additional written/spoken languages
We sincerely thank all applicants in advance for submitting their interest in this opportunity with Airalo.