Paid Social Specialist (Arabia)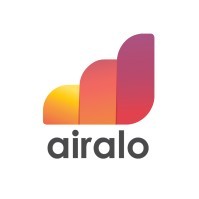 Airalo
United Arab Emirates
Posted on Saturday, November 18, 2023
About Airalo
Alo! Airalo is the world's first eSIM store that helps people connect in over 200+ countries and regions across the globe. We are building the next digital service that revolutionizes the telecom industry. We are a travel-tech company and an equal-opportunity environment that values and executes diversity, inclusion, and equity. Our team is spread across 40+ countries and six continents. What glues us together is our commitment to changing the way you connect
.
About you
We hope that you care deeply about the quality of your work, the intrinsic worth of tasks, and the success of your team. You are self-disciplined and do not require micromanagement in terms of your skillset and work ethic. You do your best to flourish as an individual every day while working hard to foster a collaborative team environment. You believe in the importance of being — and staying — authentic, honest, positive, and kind. You are a good interlocutor with clear and concise communication. You are able to manage multiple projects, have an analytical mind, pay keen attention to detail, and love to get your hands dirty. You are cognizant, tolerant, and welcoming of vulnerabilities and cultural differences.
About the Role
Position: Full-time / Employee
Location: Remote-first
Benefits: Employee Stock Options, work-from-anywhere stipend, annual wellness & learning credits, annual all-expenses-paid company retreat in a gorgeous destination & other benefits
As a Paid Social Specialist, you will be responsible for guiding the strategy and development, and then executing our mobile app acquisition strategy across multiple markets on paid social channels.
Reporting to the Growth Director, Arabia & Africa; you will lead an outcome driven approach on app marketing and ensure that our paid acquisition efforts on social platforms are best in class. You will have a high bar for the quality of our paid social marketing efforts and drive the deep attention to detail needed to ensure our campaigns are set up well and optimized efficiently.
Responsibilities include but are not limited to:
Developing and executing mobile app acquisition campaigns across a variety of social marketing channels
Continuously testing and experimenting on acquisition campaigns to drive cost-effective user growth
Analyzing user acquisition and engagement data to inform acquisition strategy and decision making
Working with and coordinating with external agencies to drive direction and ensure execution excellence
Working cross functionally with product, engineering and brand/creative teams to effectively drive paid social marketing strategy and outcomes
Conducting market and competitor research to identify new acquisition opportunities
Staying up to date with industry trends, especially in travel and best practices in mobile app acquisition
Must-haves:
3+ years of experience on managing mobile app acquisition campaigns at scale in performance driven competitive verticals such as gaming, tech, travel etc.
Hands on expertise on the Facebook ads stack (including Instagram) and TikTok ads stack. Well versed with performance levers - audience, targeting, messaging, measurement, creative, budgeting, and bidding
Strong analytical skills and expertise in Analytics and MMP tools (e.g. Google Analytics, AppsFlyer, Adjust, etc.)
Experience working in the digital advertising and mobile space, with experience in performance solutions, competitive landscape and local markets.
Fluency in English, with impeccable verbal and written communication skills
Superior internal & external communication & cross-functional stakeholder management skills
Good time management with an eye for perfection & a strong operational background
Good to have:
Ad platform and Analytical platform certifications
Working knowledge on other social media platforms like Twitter, LinkedIn etc.
Prior experience in the tech, travel or telecommunications industry
Knowledge of eSIM and GSMA-related technologies and services
If you are interested in this position, please apply via the link.
We sincerely thank all applicants in advance for submitting their interest in this opportunity with Airalo.