SQL Mentor (part-time)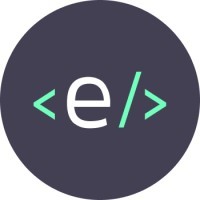 Enki
United States · Remote
Posted on Friday, June 30, 2023
This position is perfect for those that want to supplement their income by leveraging their data skills, while developing their mentorship and customer development skills.
*This is both a remote and part-time (5-20 hours / week) position. Enki mentors are paid by the hour. *
Enki mentors are the human component of our platform; they work to ensure that our clients' employees have the support and friendly guidance they need to work through curriculum (and apply learnings to work).
https://www.enki.com/tracks/sql
You'll be:
Guiding and unblocking learners as they work through our courses
Reviewing and giving constructive feedback on your mentees' exercises (with the help of our suite of instructor tools)
Initiating group discussions on Slack to maximize engagement
Doing occasional video calls with learners to discuss thorny topics
Helping learners apply their new skills to their jobs
IMPORTANT: In your application, please share your thoughts and feedback on any subset of Enki's publicly-accessible desktop content and exercises. To get access, just sign up to any of the Enki tracks via enki.com.
As an Enki mentor, you will be guiding learners through Enki's courses and exercises. Therefore, we are looking for applicants who have experience with Enki's content and can provide constructive feedback on the quality, relevance, and effectiveness of the material. We want to know what you think about the courses, exercises, and other content that Enki currently offers.
In your application, please take some time to explore Enki's website, tracks, and exercises. Once you have familiarized yourself with our content, we want you to share your thoughts on what works well and what could be improved.
*Please be specific in your feedback and include examples of what you think could be improved, how it could be improved, and why.