Senior Influencer Marketing Manager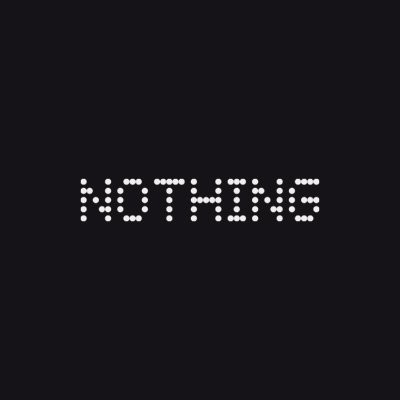 Nothing
Marketing & Communications
London, UK
Posted on Friday, March 10, 2023
We're a London-based tech company on a mission to remove barriers between people and technology. To do this, we're crafting intuitive, seamlessly connected products that improve our lives without getting in the way. We think tech needs a change. In a world where products all look the same, we don't want to just make the same thing as everyone else. What we want is to create iconic products that we're proud to share with family and friends. And that means we have to do things differently. This is the spirit that drives and sustains everything we do.
In two years, we've grown from an idea to a 420+ people-strong global team with offices in four regions and have sold over 1.4 million products…
"In a short amount of time, Nothing has captured some of Apple's cultural Magic." - Forbes
"Nothing is the most hyped tech company in years" - GQ
"Nothing has brought a breath of fresh air." - Hypebeast
"The most exciting startup in consumer tech" - Input
Last summer we released Phone (1), our debut smartphone and the centre of our hugely ambitious consumer tech ecosystem. Launch week saw us trending on UK Twitter, clocking up YouTube views in the millions and securing press coverage in thousands of leading titles. We ended 2022 with the release of our third product: Ear (stick). 2023 brings the latest addition to our audio range that's crafted with artistry, passion and innovation. Say hello to Ear (2), mighty little things.
We're excited to continue building our digital and social media capability and as an Influencer Marketing Manager at Nothing you'll be responsible for identifying and owning relationships with key content creators to help generate content for our social media channels.
A social-first mindset is essential, as is the ability to deliver long-lasting and authentic relationships to help position the brand amongst our core target audience and affinity groups.
You will be ready with ideas to improve our existing content and push us to try new things.
Working within an incredible internal team, you will have the opportunity to experiment with new concepts across our social media channels. This is an exciting opportunity for you to position the brand amongst the influencer community to help generate awareness and consideration for our products through partnership and creative output.
Responsibilities:
Build market leading influencer marketing strategies and campaigns which resonate with influencers and their followers to create genuine advocacy for the brand, prompting conversation around our brand and products

Work alongside the Digital Marketing Director on the management, optimisation & growth of Nothing's Influencer Marketing strategy which includes initiatives such as; paid & organic talent endorsements, influencer activations, micro influencer program & product placement.

Working with internal stakeholders to provide creative concepts to meet brand KPI's and amplify social briefs.

Developing and maintaining relationships with Nothing's new and existing talent/management/agencies.

Working within Marketing budgets to deliver a strong return on investment.

Take a leading role in the planning, creation and delivering of campaigns from contracting talent, fee negotiations to taking ownership for campaign budget management, ensuring campaigns are delivered on budget.

Identify KPI's for campaigns considering traffic, brand awareness, customer retention, online reputation, or sales as a starting point.

Develop and execute influencer marketing strategies and creative campaigns

Create organic and paid opportunities for content creators to be featured within our organic channels (YouTube, TikTok, and Instagram).

Identify and maintain meaningful relationships with a broad spectrum of influencers and agents across all channels

Working collaboratively with key partners throughout the team and wider business

Identify and build relationships with prominent influencers and thought leaders

Identifying and securing influencer collaborations in key territories globally

Developing and presenting talent decks and content plans proactively and on a project-by-project basis

Building and nurturing relationships with influencers across key scenes (tech, lifestyle, design, fashion, etc.)

Tracking and reporting our influence programme, ensuring KPIs are being achieved and requirements are met, identifying opportunities and escalating risks

Staying on top of social media updates & trends, making recommendations to bring exciting creative concepts to life
Requirements:
At least +5 years of agency or in-house influencer marketing experience ideally within a fast-paced agency or a rapidly growing business environment

An understanding of the influencer and social media landscape, particularly across Instagram, TikTok, and YouTube

Experience working with high profile influencers and ambassadors.

Knowledge of and experience using digital marketing tools and reporting

Experience working directly with talent and agents on digital content for brands

Creative thinker - able to be reactive, identify trends and create original content ideas

Knowledge of influencer legal requirements and negotiating experience is preferred

Highly organised with strong attention to detail and ability to work to tight deadlines

A natural communicator, personable and outgoing

Strong understanding of the cultural zeitgeist and the ability to identify trends, up and coming influencers and content creators a must; a keen interest in tech, culture and lifestyle tech would be advantageous

Experience working with prominent global influencers and implementing large scale influencer campaigns from start to finish and some experience in influencer event planning and execution

The ability to lead multiple partners, handle budgets, negotiate contracts and have an in-depth knowledge of legal regulations relevant to the influencer space.

Good relationships with agents and talent you have previously worked with
We are an equal opportunity employer and will always promote a more diverse and inclusive environment. We are committed to being a welcome employer for all candidates.