Web UX/UI Designer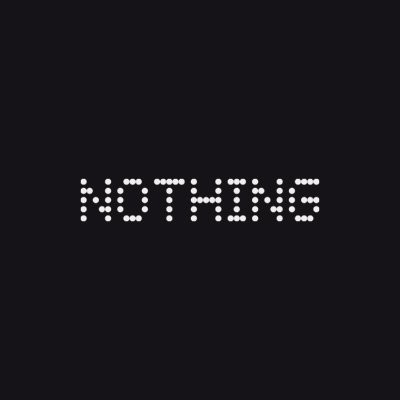 Nothing
Design
London, UK
Posted on Friday, March 10, 2023
We're a London-based tech company on a mission to remove barriers between people and technology. To do this, we're crafting intuitive, seamlessly connected products that improve our lives without getting in the way. We think tech needs a change. In a world where products all look the same, we don't want to just make the same thing as everyone else. What we want is to create iconic products that we're proud to share with family and friends. And that means we have to do things differently. This is the spirit that drives and sustains everything we do.
In two years, we've grown from an idea to a 420+ people-strong global team with offices in four regions and have sold over 1.4 million products…
"In a short amount of time, Nothing has captured some of Apple's cultural Magic." - Forbes
"Nothing is the most hyped tech company in years" - GQ
"Nothing has brought a breath of fresh air." - Hypebeast
"The most exciting startup in consumer tech" - Input
Last summer we released Phone (1), our debut smartphone and the centre of our hugely ambitious consumer tech ecosystem. Launch week saw us trending on UK Twitter, clocking up YouTube views in the millions and securing press coverage in thousands of leading titles. We ended 2022 with the release of our third product: Ear (stick). 2023 brings the latest addition to our audio range that's crafted with artistry, passion and innovation. Say hello to Ear (2), mighty little things.
The Role:
We're excited to continue building our digital capability and as a Web Designer at Nothing you will be responsible for leading, inventing and designing compelling and seamless customer experiences across desktop and mobile platforms. Working closely with the development team to effectively communicate interaction and design ideas across nothing.tech.
You will be responsible for leading the transformation and continued development for nothing.tech, playing an integral part for the web design projects by creating intuitive interfaces that enhance our prospective + existing users' digital experiences. You will help drive the performance of our web and advertising user journeys while supporting the evolution of our web experience guides and design principles.
You'll be tasked with building a seamless online experience, enabling core UX and UI fundamentals across our site and using experience-design methodology to help showcase our story and drive consumers down the funnel to help deliver direct-to-consumer revenue.
This role sits within a newly formed team responsible for e-commerce and will be based in our London HQ office. You will have the opportunity to set the foundations for how we should approach user experience for nothing.tech, bringing a fresh approach and new way of thinking for how we can reach business goals and objectives through creating a beautiful and engaging website, webpages and web components that also meet the end-user needs.
Responsibilities:
Generate design system components, patterns and UI elements to support ongoing and new projects.

Create interactive prototypes, flows and specifications for UI elements.

Create usage documentation, style guides and own best practices and processes surrounding the design experience system.

Work with front end developers to ensure designs are robust, flexible, and correctly implemented.

Working as part of a cross-functional team, leading data-led design solutions for product epics, new features, product improvements.

Roll-out of iterative design, digital journey flow design, wireframes, and visual design execution. Ensuring UX designs are appropriately user tested & refined during the design lifecycle.

Assist with UI design with vision wireframes, valued input and feedback into the design system so it can be fully established and can evolve.

Champion user experience whilst working as part of a multi-disciplinary and global development team.

Own outcomes, ensuring that the user experience design prioritises those items that are most impactful to the user, product and business goals, and adapting or evolving designs in market when needed.

Review and validate UX decisions at every step of the development process.

Be a key stakeholder when working with 3rd party partners and service providers (eg. Design agencies, Joint development partners).

Producing high quality responsive UX Designs experiences for customer-facing mobile and web experiences.

Create Inspirational digital experiences for Nothing's core digital platforms, website and email

Drive the entire end to end creative process through ideation, concepts, Prototyping, Final Design Visuals, Design /Graphical Toolkits.

Develop 'always on' digital guidelines, templates and best practice and ensure these are adhered to.

Become a UX/UI Design leader across the organisation, championing best practices and ensuring Nothing is always ahead of the curve.

Collaborating with inhouse teams (Development and Design) on design best-practice, usability and functionality.

Overseeing the design identity and guidelines across digital channels.

Using data and insights to guide user experience decisions.

Ensuring accessibility standards are adhered to

.
Requirements:
A minimum of 5 years of digital user experience design.

A strategic design-thinking attitude with a strong understanding of user-centric methodologies and design processes.

Proficiency in digital design tools and familiarity with agile management tools (eg. Figma, Adobe Creative Suite, JIRA and Confluence).

Experienced in designing functionally rich complex web-based applications, platforms, and digital products.

Competent in UX Design: Good understanding of processes and when to use including Iterative design (with wireframes or prototypes), journey mapping, design thinking, scenario-based thinking and a persona driven mind-set.

An amazing, digitally focussed portfolio, showcasing exceptional design work from start to finish.

A great eye and in-depth understanding of the User Experience Design (UED) process.

Excellent command of typography, layout and composition skills.

Ability to rationalize your thought processes and clearly articulate your creative ideas

Has experience of working as part of agile teams - with Digital, creative, designers, remote-developers and copy writers.

Web Design skills - UI design, mobile layouts, web patterns, validation.

Working knowledge of HTML5, CSS and JavaScript.

Knowledge and understanding of modern website design and development techniques as it relates to web development and customer journey optimisation.
We are an equal opportunity employer and will always promote a more diverse and inclusive environment. We are committed to being a welcome employer for all candidates.