Senior Product Marketing Manager, Audio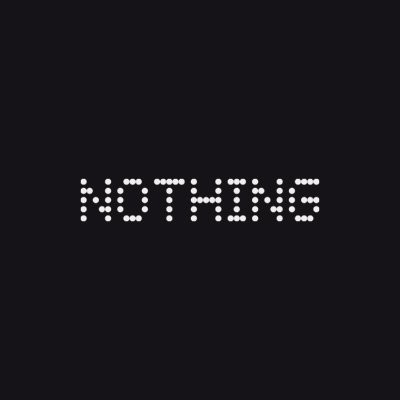 Nothing
Marketing & Communications, Product
London, UK
Posted on Sunday, March 26, 2023
We're a London-based tech company on a mission to remove barriers between people and technology. To do this, we're crafting intuitive, seamlessly connected products that improve our lives without getting in the way. We think tech needs a change. In a world where products all look the same, we don't want to just make the same thing as everyone else. What we want is to create iconic products that we're proud to share with family and friends. And that means we have to do things differently. This is the spirit that drives and sustains everything we do.
In two years, we've grown from an idea to a 420+ people-strong global team with offices in four regions and have sold over 1.4 million products…
"In a short amount of time, Nothing has captured some of Apple's cultural Magic." - Forbes
"Nothing is the most hyped tech company in years" - GQ
"Nothing has brought a breath of fresh air." - Hypebeast
"The most exciting startup in consumer tech" - Input
Last summer we released Phone (1), our debut smartphone and the centre of our hugely ambitious consumer tech ecosystem. Launch week saw us trending on UK Twitter, clocking up YouTube views in the millions and securing press coverage in thousands of leading titles. We ended 2022 with the release of our third product: Ear (stick). 2023 brings the latest addition to our audio range that's crafted with artistry, passion and innovation. Say hello to Ear (2), mighty little things.
The Role:
We're looking for a Senior Audio Product Marketing Manager to join our growing team in London. You'll lead Nothing's consumer and marketing strategy for our growing audio product portfolio. This role is an exciting opportunity to influence future product development with a customer-centric perspective on new products and marketing strategy. The Senior Audio Product Marketing manager will partner with key divisions across our organisation and play a vital role in developing and defining a vital product category for Nothing.
Responsibilities:
Lead Nothing's consumer and marketing strategy for its growing Nothing's audio product portfolio

Define the target audiences within key industry verticals, and identify their specific needs, pain points and jobs to be done

Collaborate with and drive alignment across organisation, including, product, sales, regional marketing, and commercial partner teams to land GTM strategy and execution

Drive meaningful insights into the business and product strategy based on market trends, customer research, competitive analysis, and interactions with regional teams and business customers

Be a key collaborator on areas such as strategy, product hardware and software strategy, and international , always coordinating with the regions

Partner with sales teams on activating growth strategies across different regions
Requirements:
10+ years managing product marketing in consumer audio category, ideally with a category leading audio company

Relevant experience in audio commercial applications or general AV (Audio/Video) knowledge including hardware and services.

Consistent record of crafting compelling value positioning statements and target audience identification

Problem solver that can generate strategy, organize planning and lead a cross-functional team of partners to drive execution

Ability to simplify technical concepts into relevant value propositions targeted to specific audiences

Demonstrated ability to forge highly effective cross-functional partnerships and lead decisions through influence

Strong analytical skills, comfortable reviewing and analysing business performance metrics, KPIs, and ability to pivot when the data tells you

Additional experience in startup environment a strong benefit

Results-driven, with a passion for using data to solve business problems, drive product innovation, and advance our brand narrative

Extraordinary written communication skills: ability to consolidate sophisticated ideas into clear, succinct executive summaries
We are an equal opportunity employer and will always promote a more diverse and inclusive environment. We are committed to being a welcome employer for all candidates.