Senior Manager/Director - Government Affairs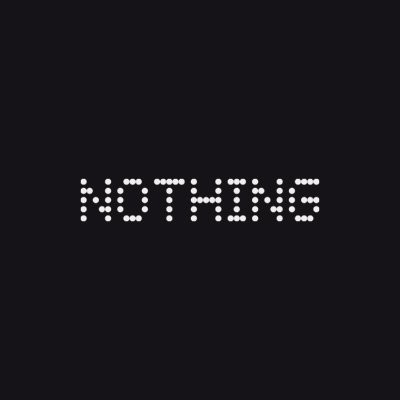 Nothing
Gurugram, Haryana, India
Posted on Thursday, April 6, 2023
We're a London-based tech company on a mission to remove barriers between people and technology. To do this, we're crafting intuitive, seamlessly connected products that improve our lives without getting in the way. We think tech needs a change. In a world where products all look the same, we don't want to just make the same thing as everyone else. What we want is to create iconic products that we're proud to share with family and friends. And that means we have to do things differently. This is the spirit that drives and sustains everything we do.
In two years, we've grown from an idea to a 420+ people-strong global team with offices in four regions and have sold over 1.4 million products…
"In a short amount of time, Nothing has captured some of Apple's cultural Magic." - Forbes
"Nothing is the most hyped tech company in years" - GQ
"Nothing has brought a breath of fresh air." - Hypebeast
"The most exciting startup in consumer tech" - Input
Last summer we released Phone (1), our debut smartphone and the centre of our hugely ambitious consumer tech ecosystem. Launch week saw us trending on UK Twitter, clocking up YouTube views in the millions and securing press coverage in thousands of leading titles. We ended 2022 with the release of our third product: Ear (stick). 2023 brings the latest addition to our audio range that's crafted with artistry, passion and innovation. Say hello to Ear (2), mighty little things.
We are looking for a Senior Manager/Director - Government Affairs who will be responsible for developing and implementing short and long term government affairs strategies that will support Nothing's commercial and policy-oriented objectives in India; promoting the company's government affairs and business positions to relevant policymakers and policymaking bodies; providing counsel to, and working closely with, key business units and partners throughout the organization; and leading engagement and liaising with external stakeholders relevant in the government, policy & public affairs arenas.
What you'll do:
● Develop, implement and execute national and local level specific government affairs strategies
● Provide ongoing monitoring and analysis of policy developments likely to impact Nothing, briefing local and global team members and leadership as needed
● Cultivate and maintain relationships with decision makers and stakeholders relevant to Nothing India business, educate key audiences on our policy interests and positive impact of our technology
● Draft, edit, and approve strategic and project-specific messaging and materials (briefing documents, talking points, FAQs, etc.).
● Build relationships with internal and external stakeholders in areas affecting Nothing's business functions.
● Collaborate and coordinate with members of Nothing's global Public Affairs team engaged in areas such as Government Affairs, Media Relations and Advocacy.
● Manage government affairs agencies and external resources to execute strategic goals
● Represent Nothing before key industries or policy-focused organizations
● Attend meetings, events and conferences to represent Nothing's from a government affairs perspective, gather intelligence and identify engagement opportunities
● Advising leadership and provide support in managing reputation risks
What we are looking for:
● 12-15 years of experience in strategic government/public affairs, government at the state or central level
● Bachelor's/ Master's degree
● Deep knowledge of India's political system; with experience in public policy strategy, implementation and engagement (optimally with respect to Consumer technology); or significant experience in a similar corporate role.
● Knowledge of the Consumer technology industry is highly desirable. This includes familiarity with relevant Departments and Ministries, including but not limited to MEITY, BIS, DPIIT, Niti Ayog and others; as well as the ability to advise senior leadership on key interactions with relevant stakeholders in this field regarding policy development.
● Ability to clearly and concisely communicate complex policies and positions on behalf of Nothing
● Ability to achieve success in a highly collaborative, fast-paced and team-oriented business environment, where results are dependent on a deep understanding of our business, the broader policy and the ability to identify risks and opportunities
● Excellent speaking and writing skills (including presentation skills) brought to all tasks, including synthesizing ideas into materials and developing policy and project-oriented messaging, memos, speeches, talking points and other internal and external documents
● Excellent interpersonal and relationship-building skills
● Ability to effectively analyze, write and deliver information and explain, advocate and negotiate positions and issues to a broad spectrum of individuals
● Excellent organizational skills, especially ability to monitor and manage multiple projects simultaneously
● Be a collaborative individual able to advise and influence a wide range of internal and external audiences
● Be willing and able to work effectively in high-pressure situations
● Ability to manage multiple projects and stakeholders simultaneously in a global, matrixed environment
● Enjoys the hustle of a startup
We are an equal opportunity employer and value diversity at Nothing. We do not discriminate on the basis of race, religion, color, national origin, gender, sexual orientation, age, marital status, veteran status, or disability status.
We are an equal opportunity employer and will always promote a more diverse and inclusive environment. We are committed to being a welcome employer for all candidates.