Videographer (Part Time)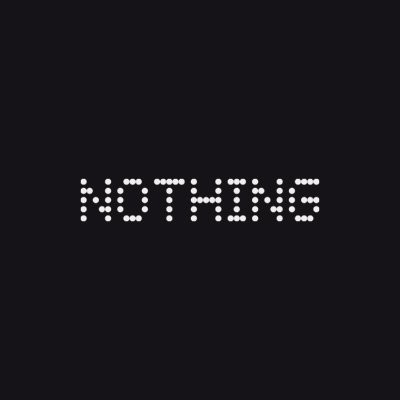 Nothing
Marketing & Communications
London, UK
Posted on Thursday, April 13, 2023
We're a London-based tech company on a mission to remove barriers between people and technology. To do this, we're crafting intuitive, seamlessly connected products that improve our lives without getting in the way. We think tech needs a change. In a world where products all look the same, we don't want to just make the same thing as everyone else. What we want is to create iconic products that we're proud to share with family and friends. And that means we have to do things differently. This is the spirit that drives and sustains everything we do.
In two years, we've grown from an idea to a 420+ people-strong global team with offices in four regions and have sold over 1.4 million products…
"In a short amount of time, Nothing has captured some of Apple's cultural Magic." - Forbes
"Nothing is the most hyped tech company in years" - GQ
"Nothing has brought a breath of fresh air." - Hypebeast
"The most exciting startup in consumer tech" - Input
Last summer we released Phone (1), our debut smartphone and the centre of our hugely ambitious consumer tech ecosystem. Launch week saw us trending on UK Twitter, clocking up YouTube views in the millions and securing press coverage in thousands of leading titles. We ended 2022 with the release of our third product: Ear (stick). 2023 brings the latest addition to our audio range that's crafted with artistry, passion and innovation. Say hello to Ear (2), mighty little things.
The Role:
We're excited to continue building our digital and social media capability and as a Videographer at Nothing you'll be responsible for capturing and shaping video across long and short content formats for our social media channels.
You will be responsible for shooting innovative, engaging and high quality social-media platform videos, ensuring the greatest aesthetic impact and storytelling in order to maximise brand awareness and raise Nothing's profile.
A social-first mindset is essential, as is the ability to deliver both long and short form content in a variety of formats, from YouTube to TikTok and Reels. You will be ready with ideas to improve our existing content and push us to try new things.
The Digital Marketing team are now gearing up to produce a high volume of original content, vital in keeping our audiences engaged and building brand awareness.
Working within an incredible internal team, you will have the opportunity to experiment with new concepts for capturing content across our social media channels.
Responsibilities:
Working with talent to manage and coach them to get the best out of their performance.
Contributing to new creative ideas to ensure the successful delivery of innovative social media content.
Consult with wider team from pre-production through to post-production
Being at the forefront of social video content, keep informed on the application of new trends and styles
Shoot/Create story-telling and entertaining videos for our social media platforms (YouTube, Reels, TikTok). Planning and preparing daily video shoots.
Through video, convey best practices to drive engagement, determining the best angle, view and lighting to ensure the videos encourage views, impressions and shares
High level of proficiency in operation cameras, requiring highly competent framing and dynamic composition and colour grading.
To confidently and competently operate different types of lighting equipment to capture video image with the best possible technical and aesthetic standards.
Work collaboratively with the creative team to generate industry leading content. Following projects from concept through to delivery and/or live environments.
Shoot fun and engaging content both in our in-house studios and on location
Working with production to further the capabilities of our sets and equipment
Export, conform and adapt files to various delivery specifications
Extremely organised with strong project management skills.
Maximise content shot from any shoot, to support and drive integrated storytelling across our multiple social channels.
Interpret and/or draw out briefs to make sure that the final creative supplied engages with the audience for that platform and delivers the brand message.
Feedback into future shoot briefs to make sure that video coming back is effective to shape it into stories for the different social channels you will be working on.
Feeding into upcoming briefs to make sure any shifts in delivery or content requirements are captured to help you be able to shape content to work across digital channels.
Requirements:
Excellent knowledge of Adobe Premier Pro, After Effects & Photoshop
Heavy consumer of online content and aware of online digital creator space.
Experience in video and motion graphics.
Excellent knowledge of video equipment (cameras and lighting) used in a studio and location environments.
Proficiency in lighting, depth of field and other composition techniques in order to consistently achieve and convey the required aesthetic result.
Proficiency in software packages for video editing and motion graphics
High-level knowledge of Social Media landscape in consumer electronics, fashion, art, design and contemporary fashion
Current with narrative, photography and video social media and product trends
Shooting creative content on both Android Smartphone and professionals cameras (i.e. FS7 and A7S)
Experience creating native social content for YT, TikTok, IG & Tw
Experience on set and capturing reactive content
Ability to remain reactive to the business
3-5+ years in a similar role
Strong attention to detail, be able to self quality control all assets.
Understand various camera formats and how to work with raw footage.
Flexible, pro-active, and highly organised.
Excellent interpersonal and communication skills with a diplomatic and proactive approach.
Able to deal with changing deadlines and priorities.
Heavy consumer of online content and aware of online digital creator space.
Ability to craft films to be used in integrated storytelling across multiple digital channels
Excellent attention to detail
Demonstrable experience with managing time and delivering projects to deadlines
Examples of delivered digital channel projects
We are an equal opportunity employer and will always promote a more diverse and inclusive environment. We are committed to being a welcome employer for all candidates.