Channel Marketing Manager, Taiwan & Hong Kong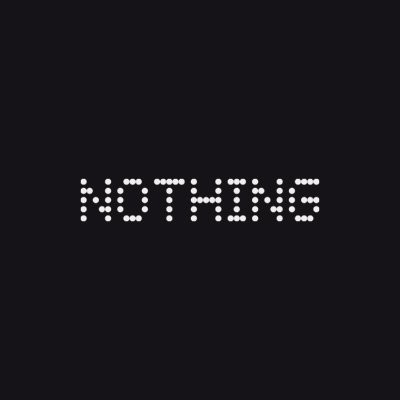 Nothing
Marketing & Communications
Taipei, Taiwan
Posted on Friday, May 5, 2023
We're a London-based tech company on a mission to remove barriers between people and technology. To do this, we're crafting intuitive, seamlessly connected products that improve our lives without getting in the way. We think tech needs a change. In a world where products all look the same, we don't want to just make the same thing as everyone else. What we want is to create iconic products that we're proud to share with family and friends. And that means we have to do things differently. This is the spirit that drives and sustains everything we do.
In two years, we've grown from an idea to a 420+ people-strong global team with offices in four regions and have sold over 1.4 million products…
"In a short amount of time, Nothing has captured some of Apple's cultural Magic." - Forbes
"Nothing is the most hyped tech company in years" - GQ
"Nothing has brought a breath of fresh air." - Hypebeast
"The most exciting startup in consumer tech" - Input
Last summer we released Phone (1), our debut smartphone and the centre of our hugely ambitious consumer tech ecosystem. Launch week saw us trending on UK Twitter, clocking up YouTube views in the millions and securing press coverage in thousands of leading titles. We ended 2022 with the release of our third product: Ear (stick). 2023 brings the latest addition to our audio range that's crafted with artistry, passion and innovation. Say hello to Ear (2), mighty little things.
The Role:
We are looking for an innovative Channel Marketing Manager to lead the development and implementation of marketing activities and programs such as digital, and experiential marketing, events, retail activations, and training. This role will build and drive relationships with retailers' marketing, social, media, and operations team's develop a 360-Omni channel marketing plan to increase sales, market share, and brand awareness.
To ensure success as a Channel Marketing Manager, you should demonstrate extensive knowledge of channel marketing strategies and experience in a related industry. An outstanding channel marketing manager will be someone whose expertise results in optimised channel marketing strategies and increased profitability. Our expectation is a candidate who is proactive & innovative to propose creative ideas or actions to grow the brand further, and who can think outside of the box.
Join us on an exciting journey to enhance the planning & execution of channel marketing and accelerate business growth for the NOTHING brand across Taiwan and Hong Kong.
Responsibilities:
Developing and executing the channel marketing plans in line with sales and marketing objectives and managing the channel marketing budget in the retail channel, including media, events, promotion, incentives, and VM

Identify sales opportunities from the product, retail, VM, or marketing perspectives and implement action plans

Ensure partner media and retail store marketing and merchandising opportunities are fully understood and ensure most premium positions for Nothing products, merchandising, and campaigns

Train and enable channel partners on company products and solutions, ensuring they have the necessary tools and resources to be successful

Together with the global retail management department, prepare appropriate POS and ensure their timely distribution

Tracking and analysing sales figures, establishing a rolling sales plan to meet and exceed overall business and sales goals, leveraging market opportunities, learning from past sales results, taking advantage of all available resources, reviewing progress, and adjusting as needed

Develop and maintain strong relationships with channel partners, serving as a trusted advisor and resource

Analysing market data, trends, consumer preferences, and competitor behaviour to optimise channel marketing strategies

Responsible for fostering a close working relationship with respective internal and external stakeholders to facilitate the smooth operations of the entire retail function
Requirements:
8+ years of relevant experience, highly creative and innovative with a sound knowledge of retail marketing principles, a strong understanding of visual merchandising principles and a strong understanding of the retail industry

Proven track record of developing and executing successful channel marketing programs

Entrepreneurial and comfortable with changing environments as well as multiple overlapping projects

Ability to drive for results and manage a budget

Excellent communication, presentation, and project management skills

Highly motivated, strategic thinking, and self-starting individual

Fluent in English

Based in Taipei
We are an equal opportunity employer and will always promote a more diverse and inclusive environment. We are committed to being a welcome employer for all candidates.