Short Form Content Producer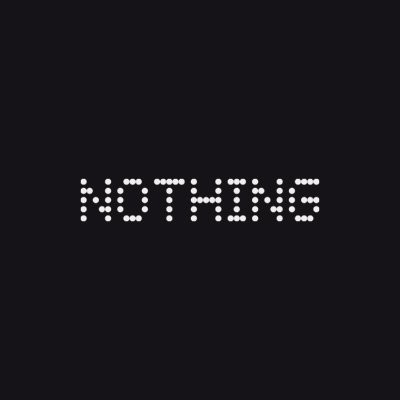 Nothing
London, UK
Posted on Thursday, June 1, 2023
We're a London-based tech company on a mission to remove barriers between people and technology. To do this, we're crafting intuitive, seamlessly connected products that improve our lives without getting in the way. We think tech needs a change. In a world where products all look the same, we don't want to just make the same thing as everyone else. What we want is to create iconic products that we're proud to share with family and friends. And that means we have to do things differently. This is the spirit that drives and sustains everything we do.
In two years, we've grown from an idea to a 420+ people-strong global team with offices in four regions and have sold over 1.4 million products…
"In a short amount of time, Nothing has captured some of Apple's cultural Magic." - Forbes
"Nothing is the most hyped tech company in years" - GQ
"Nothing has brought a breath of fresh air." - Hypebeast
"The most exciting startup in consumer tech" - Input
Last summer we released Phone (1), our debut smartphone and the centre of our hugely ambitious consumer tech ecosystem. Launch week saw us trending on UK Twitter, clocking up YouTube views in the millions and securing press coverage in thousands of leading titles. We ended 2022 with the release of our third product: Ear (stick). 2023 brings the latest addition to our audio range that's crafted with artistry, passion and innovation. Say hello to Ear (2), mighty little things.
The Role:
We are looking for a creative Short Form Content Producer to coordinate the delivery of, shoot and edit all short-form content across TikTok, YouTube Shorts and Instagram Reels. The successful candidate will be working closely with the Short Form Content Manager as well as the wider digital marketing and regional teams to ensure all content is on brand and of the highest quality across our social media platforms. This role would suit a highly organised individual with a creative, innovative mindset and a thorough understanding of the Nothing brand, as well as end-to-end workflows of video production.
Responsibilities:
Present creative, engaging, story-first ideas to the Short-form Content Manager to feed into a larger content strategy to achieve department growth and creative KPIs.

Interpret briefs creatively and respond proactively to feedback, not being afraid to experiment and test-and-learn, while ensuring content delivers against brand objectives.

Manage and work on scripts, storyboards, call sheets and guidelines to ensure a consistent TOV.

Execute on video ideas from pre-production to shooting, editing and final delivery, under the guidance of the Short-form Content Manager.

Be at the forefront of short-form trends and best practices to create videos that drive maximum engagement, impressions and shares.

Manage stakeholders and ensure the delivery of all projects are on time and on budget.

Proactively suggesting improvements based on learnings to optimise content production and ideas for better engagement and impressions.
Requirements:
Experience creating native short-form content for YT, TikTok, IG and a strong understanding of each platform's best practices.

Strong knowledge of video pre-production, production and post-production workflows

Extremely organised with strong project management skills.

High level of proficiency in camera operation, framing, dynamic composition and colour grading. Shooting creative content on both Android Smartphone and professionals cameras (i.e. FS7 and A7S)

Able to edit to a highly creative and technical standard to create engaging video assets using Premiere Pro and After Effects.

Export, conform and adapt files to various delivery specifications

Mix audio, apply basic colour correction, liaise with outside contractors and comply with industry standards and best practises.

Working knowledge of the entire Adobe Creative Suite.

Strong attention to detail, being able to self quality control all assets.

Understand various camera formats and how to work with raw footage.

Experience of the online process, be able to work collaboratively with external sound mixing and colour grading studios.

Interest in consumer-facing lifestyle brands and the startup industry

Last but not least, enjoy the hustle of a startup with the impact of a global business
We are an equal opportunity employer and will always promote a more diverse and inclusive environment. We are committed to being a welcome employer for all candidates.