Product Marketing Director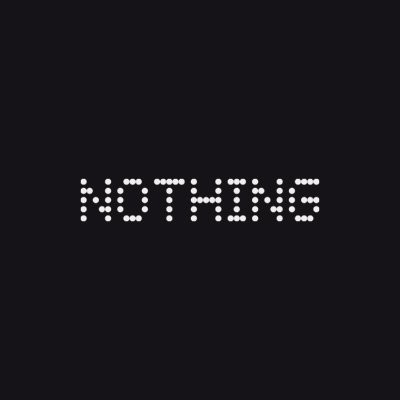 Nothing
Marketing & Communications, Product
London, UK
Posted on Saturday, August 12, 2023
We're a London-based tech company on a mission to remove barriers between people and technology. To do this, we're crafting intuitive, seamlessly connected products that improve our lives without getting in the way. We think tech needs a change. In a world where products all look the same, we don't want to just make the same thing as everyone else. What we want is to create iconic products that we're proud to share with family and friends. And that means we have to do things differently. This is the spirit that drives and sustains everything we do.
"In a short amount of time, Nothing has captured some of Apple's cultural Magic." - Forbes
"Nothing is the most hyped tech company in years" - GQ
"Nothing has brought a breath of fresh air." - Hypebeast
"The most exciting startup in consumer tech" - Input
Here at Nothing, we're building a world where tech is fun again. Remember a time where every new product made you excited? We're bringing that back.
To get there, we're gathering the creative and the curious. Those that are passionate enough to question the old and embrace the new. In return, you'll be part of a movement. A disruptor in a world that's craving change, contributing to a global ecosystem of products that bring joy to people's lives.
Our radical spirit spans seven offices around the globe. We've sold over 1.5 million products worldwide, including Phone (1), which was listed on Time Magazine's Best Inventions of 2022 for Innovative Smartphone Design. In March 2023, we released our most powerful earbuds yet, Ear (2), and in July, we launched the highly anticipated Phone (2), marking our US debut and our first second-generation smartphone.
Our mission is backed by renowned institutions like GV, EQT Ventures and C Capital as well as leading entrepreneurs and creatives like Steve Huffman (CEO and Co-founder of Reddit), Kevin Lin (Co-founder of Twitch), Swedish House Mafia, and Casey Neistat.
The Role:
As the Product Marketing Director, you will play a crucial role in driving the success of our product portfolio. Your strategic vision and deep understanding of the consumer tech industry will shape and execute innovative marketing initiatives to promote Nothing's products globally. You will define and own our end-to-end Product Marketing strategy for multiple products and customer segments to deliver growth. You will create global mechanisms as well as utilise data and measurement to drive improvement. It is expected that this leader is a strong people manager who is able to deliver results through others, and a successful partner to other global functional leaders and international teams.
Responsibilities:
Product Strategy: Develop and lead the product marketing strategy, aligning with Nothing's overall business objectives. Collaborate with cross-functional teams to ensure the successful launch and positioning of new products.
Go-to-Market Planning: Develop comprehensive go-to-market plans for new products, outlining launch strategies, target audience segmentation, and marketing messaging.
Marketing Campaigns: Create and oversee engaging and impactful marketing campaigns for Nothing's products, across various channels and markets. Drive brand awareness and demand generation to achieve sales targets.
Cross-functional Collaboration: Collaborate closely with product management, sales, design, and engineering teams to ensure effective product launches and consistent messaging.
Sales Enablement: Provide sales teams with the necessary tools, training, and resources to effectively communicate product value propositions to customers and partners.
Budget Management: Manage and allocate the marketing budget efficiently, optimising resources to maximise ROI and achieve business goals.
Performance Analysis: Analyse marketing campaign performance, consumer feedback, and sales data to continuously refine strategies and improve marketing effectiveness.
Requirements:
10+ years of experience in Product Marketing or related field.
Experience with IMC/IPD organisation process required.
Bachelor's degree in Marketing, Business, or a related field; MBA preferred.
Proven track record of success in product marketing in a leadership role, preferably with experience in mobile.
Extensive knowledge of the consumer tech industry, including technology trends and consumer behaviour.
Strong analytical skills and data-driven decision-making abilities.
Exceptional communication and presentation skills, with the ability to influence both internal stakeholders and external partners.
Strategic thinking, problem-solving, and project management skills.
Fluency in English and Chinese, additional languages may be advantageous.
Ability to work in a fast-paced and dynamic environment with a global team.
Some travel required.
We are an equal opportunity employer and will always promote a more diverse and inclusive environment. We are committed to being a welcome employer for all candidates.