Digital Reporter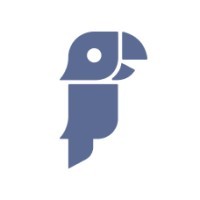 Parrot
Marketing & Communications
Connecticut, USA
Posted on Tuesday, April 11, 2023
About Us
Parrot is an AI technology company focused on modernizing the court reporting and transcription process. We empower highly trained reporters with automated speech recognition technology to deliver more accurate transcripts, making our clients more effective and efficient in their workflow. Our clientele includes law firms, insurance carriers, law enforcement, and leading corporations that all rely on Parrot for depositions, witness statements, examinations under oath, and transcription.
We are a fast-growing team of operators, technologists, language nerds and legal professionals. We've been remote-first from the beginning, and continue to offer environments for our colleagues to do their best work. We value flexibility and work-life balance -- with a primary focus on delivering an exceptional experience for our customers.
Why Join Us?
We are looking for an experienced court reporter to work with Parrot at their own pace, taking as many or as few legal events as they want. When moderating our remote events, digital reporters' primary responsibility is to ensure the event goes smoothly - our court reporters do not need to transcribe proceedings, and they enjoy the flexibility of working from home.
Responsibilities
Facilitate remote proceedings and conduct the oath and affirmation of the witness
Moderate proceedings, ensuring parties speak clearly and don't talk over each other
Provide read-backs/playbacks from our real-time transcript when requested
Follow scripts, FAQs, and other training materials
Requirements
Connecticut Public Notary License
Moderate proceedings, ensure parties speak clearly and don't talk over each other.
Provide read-backs from the real-time transcript when requested.
Follow scripts, FAQs, and other training materials
Familiarity with modern software such as Zoom and Google Chrome
Ability to multitask under pressure
Job Type: Contract
Pay: $25.00
We'd love to connect
We are an equal opportunity company and highly value diversity in our team. We do not discriminate on the basis of race, religion, color, national origin, gender, gender identity, sexual orientation, age, marital status, veteran status, or disability status. If you're interested in what we're building, let's connect.