Associate, Marketplace Operations (Onboarding)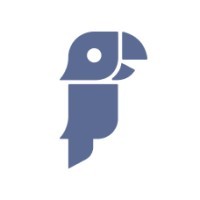 Parrot
Operations
Atlanta, GA, USA
Posted on Thursday, May 11, 2023
About Us
Parrot is an AI technology company focused on modernizing the court reporting and transcription process. We empower highly trained reporters with automated speech recognition technology to deliver more accurate transcripts, making our clients more effective and efficient in their workflow. Our clientele includes law firms, insurance carriers, law enforcement, and leading corporations that all rely on Parrot for depositions, witness statements, examinations under oath, and transcription.
We are a fast-growing team of operators, technologists, language nerds and legal professionals. We value flexibility and work-life balance -- with a primary focus on delivering an exceptional experience for our customers.
We are looking for experienced learning & development professionals to join our team and help us build state-of-the-art digital reporter onboarding and training programs. This is an opportunity to create onboarding processes that educate the external-facing operators of Parrot's product. As part of the broader Digital Reporter operations team, you will contribute to our marketplace management and supply strategies. The right employee for this role will have experience in training as well as an interest in marketplace operations and quality assurance operations. The individual in this role will have an outsized impact in helping us create an outstanding experience through our well-trained and professional digital reporter contract workforce.
Key Responsibilities:
Lead training and onboarding events for our prospective Digital Reporters, while continuing to build new content, processes, and tools to further scale your impact.
Be the company expert on Digital Reporting best practices and maintain our repository of training materials and content.
Balance digital reporter marketplace supply - working closely with marketing and sales - to maintain reliable operations and smooth business expansion.
Drive processes that will create sustainable digital reporter recruitment, comprehensive onboarding, early satisfaction & ongoing engagement.
Support continuous improvement initiatives focused on the overall quality of the workforce by actively providing feedback, coaching, and inspiring accountability.
Assist in building our learning management platform through the creation of training guides, scripts, tutorials and other materials.
Foster a strong sense of community among our digital reporters by facilitating engagement campaigns and hosting all-hands meetings.
Be a point of contact for our engineering team for features related to the digital reporter platform.
Requirements:
0-2 years of experience within a fast-growth operationally-intensive company.
Outstanding communication skills – you're a polished communicator who enjoys meeting and talking with a wide range of people
Creative problem solver who's not afraid to change the status quo.
An accountable owner who has the ability to drive projects from conception to completion.
Strong interest in the legal / legal-tech industry.
Nice to have: prior experience working with either gig contractors or building L&D
Benefits
Equity.
We value an owner's mentality - all our employees earn equity at Parrot!
Hybrid, flexible work.
The flexibility to work from home, with the opportunity to travel and work with your colleagues from our offices in select hubs.
Health benefits.
Highly competitive medical, dental and vision benefits for all full-time employees.
Unlimited paid time off. We not only give you the opportunity to take the time off, but we also encourage you to do so. We want all our colleagues to enjoy time away from the grind.
"Parroteer" Days.
In addition to all public holidays, we provide four company-wide holidays annually. We do this to ensure our Team reflects on our successes and takes a moment for true time away.
Parental leave.
We offer two months of paid parental leave -- regardless of your status as a primary or secondary caregiver.
Mental health.
Annual subscription to meditation and mindfulness platform to help you focus on your mental health and happiness.
Physical health.
Access to fitness classes and facilities in your location through a company-wide membership program.
We'd love to connect
We are an equal-opportunity company and highly value diversity in our team. We do not discriminate on the basis of race, religion, color, national origin, gender, gender identity, sexual orientation, age, marital status, veteran status, or disability status. If you're interested in what we're building, let's connect.