Technical Marketing Specialist (Payments, Fintech)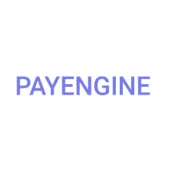 PayEngine
Marketing & Communications, IT
United States
Posted on Friday, October 21, 2022
PayEngine. is a VC funded start-up within the payments space. We are a payment-facilitation-as-a-service (PFaasS) platform that enables any SaaS company to move payments in house, without the headache, hassle, or cost in doing so. We are looking for talents that will help us expand and grow our business.
Job Description:
We are looking for a highly technical Marketing specialist who will support marketing strategy and cross-team execution to generate business line strategies and marketing plans to drive applications and deliver short-term marketing results while optimizing over time against performance goals. The candidate needs to be able to jump into code when needed: understand HTML, CSS, JavaScript, Python, and create SQL queries, write JavaScript based macros for Google sheets. The responsibilities include writing content on payments related topics (Blogs, Newsletters, Articles). This individual will be a self-starter with a deep passion and excitement for technology, have creative ideas, build relationships and can produce measurable, data-driven results. This is a remote position. The ideal candidate will have a self starter attitude with a high level of ownership, self motivation, and accountability.
Develop, implement, and track marketing programs to include email, social media, and digital
Help with Lead Gen, CRM management, data mining, prospect research and contact info discovery
Will target outreach campaigns
Be proficient in email marketing and social media management
SEO/SEM
Manage PR activities
Execute Content strategy, such as website content, blogs, and newsletters
Manage outreach operations, such as harvesting leads and building contact lists
Manage online add campaigns on LinkedIn, etc.
Requirements:
Bachelor's degree in a related field, preferably Marketing
3+ years of experience in Technical Marketing, preferably in Payments space
Proficient knowledge of Google Tag Manager, Segment, Facebook Ads Manager, Reddit Ads Manger, Linked in ads manager, BuzzStream, and ClearScope
Excellent written and communication skills
Must be a self-starter who excels at multitasking and thrives in a fast-paced environment while maintaining a positive attitude
Strong prioritization, organization, and project management skills
100% covered Health Care Plan (Medical, Dental & Vision)
Flexible/Unlimited Paid Time Off (Vacation, Sick & Public Holidays)
Stock Option Plan
At PayEngine, we carefully consider a wide range of compensation factors to determine your personal top of market. We rely on market indicators to determine compensation and consider your specific job family, background, skills, and experience to get it right. These considerations can cause your compensation to vary and will also be dependent on your location.
The overall market range for this role is typically $80,000-120,000