Merchant Onboarding Specialist (Contract - AUS)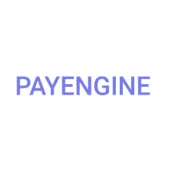 PayEngine
Sydney, Australia · Australia
Posted on Wednesday, May 3, 2023
About PayEngine
Powered by our VC-funded organization, Platform Factory Inc., PayEngine is an embedded, full-service, financial transaction technology. Our vertically focused SaaS Partners leverage PayEngine APIs, webhooks and proprietary widget technology, to embed, launch, and scale payments for their customers.
As a player in the FinTech payments space, we understand the critical need to offer agile SaaS-based solutions backed with scalable payments orchestration. Our mission is to create an orchestrated-commerce for our Partners that provides the agility of SaaS sprints with the support of payments-related services.
About the role
We are looking for an energetic Onboarding Specialist to own merchant application processing across PayEngine processors. The Onboarding Specialist owns the day-to-day management of onboarding merchants from application submission to account activation. The specialist acts as a liaison between processor and Partner or processor and Merchant depending on the orchestrated solution.

The Onboarding Specialist owns submitting applications to processors, coordinating with necessary parties through application pends, and moving applications through the operations funnel stages to account activation.

This is a role that requires exceptional focus on process and Service Level Agreement ("SLA") deliverables. An existing payments onboarding back-ground is required to shrink the learning curve and effectively navigate application submission process across multiple processor systems, maintain accurate status records across multiple processor and PayEngine systems, adapt to multiple communication methods, maintain accurate stage reporting within internal systems, present merchant account status and conversion reports to management line on a consistent basis (typically daily) and communicate processor system or workflow changes upward to line manager as needed.
Responsibilities
PayEngine is a dynamic technology that is constantly offering new products and innovative features to help our Partners grow their customer base. Below are some of the tasks the Onboarding Specialist is responsible for; please note, this is not an exhaustive list and will evolve alongside new product releases.
Meet or exceed operations-based SLA targets
Act with a sense of urgency when engaging with a processor, a Partner or a Merchant
Effectively communicate time limitations when necessary to a Partner or a Merchant
Immediately raise to line manager any at-risk SLA deliverables
Be a subject matter expert on all PayEngine processors' standard operating procedures ("SOP"s)
Own, maintain and update assigned onboarding SOPs
Be a merchant advocate to the the processor when necessary
Maintain accurate application pipeline records within all internal systems
Understand potential onboarding issues and proactively take steps (up to and including escalating to line manager) in an effort to avoid an undesirable onboarding situation
Execute application processing management

Submit and manage application submissions to processors
Keep up to date records in all internal systems at all times
Communicate application processing challenges through proper channels to full resolution
Coordinate with multiple providers as needed per application packet
Utilize established tools and processes to facilitate application processing
Identify process optimization where available
Document tools or process changes as needed
Generate application status reporting as needed
Escalate implementation challenges and seek guidance from line manager as needed

Be a key contributor in development of quarterly Executive Meeting reports and presentations (as requested)
Proactively recommend product or process changes to constantly improve the Partner and Merchant onboarding experience
Bachelor's degree in Business, Marketing, Communications, or related discipline. Relevant, current work experience in lieu of a degree may be considered.
3+ years merchant services application processing experience with a top-tier, e-commerce, processor or equivalent required
SaaS payments orchestration experience a plus
Standard Operating Procedures development and maintenance experience
Advanced proficiency with Google Suite tools; Drive, GMail, Calendar and Sheets
Proficient with updating Jira boards and/or Confluence pages
Experience using Customer Relationship Management (CRM) systems a plus
Excellent task management with ability to not let untracked tasks be ignored
Must have excellent written, verbal, and interpersonal communication skills
Self-motivated, driven, and can operate independently with minimal supervision
Have the desire to grow the role and deliver exceptional service
Ability to work as a part of a team
Must be organized and have excellent time management skills
Must be able to engage with business professionals at all levels
Must be articulate, friendly, and outgoing to convey a variety of ideas and concepts
Ability to work to a very high standard under pressure
Ability to meet or exceed deadline requirements