Data Engineer - Remote Role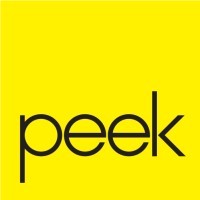 Peek
Data Science
Remote
Posted on Saturday, May 20, 2023
With over $2 billion in bookings of experiences, the
Peek.com
platform combines powerful business software with an award-winning marketplace for consumers to book fun things to do like wine tours, watersports, skydiving, art classes, and more.
The Peek Pro software suite provides world-class online booking, point-of-sale, and hundreds of automation tools such as inventory management, dynamic pricing, waivers, and marketing analytics. Thousands of operators like the Museum of Ice Cream, Artechouse, and Jam NOLA have grown their business and automated their operations with our technology.
Peek follows a "remote-first" philosophy, with our team of over 250 Peeksters distributed across exciting locales such as San Francisco, New York, Austin, Nashville, Salt Lake City, Santiago, Medellin and beyond. We recently raised over $80 million backed by Westcap and Goldman Sachs to continue uniting the world through experience.
We are seeking a driven Data Engineer to help us define and realize our vision for trustworthy data across the company. High-quality data is fundamental to Peek's success as a rapidly growing startup. You will be part of building our Data Engineering practice and working with a variety of internal teams across engineering, product, and business functions to help them solve their data needs.
We recognize that each Data Engineer has a unique blend of skills. Whether your strength is in data modeling, stream processing, integrations, or reporting … we want to talk to you!
You can learn more about Peek's tech stack
here
.
Responsibilities
Leverage the full capabilities of GCP, DBT, Airflow, and the market of data pipeline products to transform varied and disparate data sources into performant, resilient, accurate, and understandable datasets, to provide them to Business Intelligence and onward data products.
Design, develop, and own data pipelines and models that power internal analytics for product and business teams.
Drive the collection of new data and the refinement of existing data sources, and develop relationships with production engineering teams to manage our data structures as products evolve.
Improve our data visualization tooling and platform to help the team create dynamic tools and reporting.
Provide data and actionable insights around our B2C Peek.com user experience.
Skills you already have
2+ years of experience in a data engineering role, with a focus on building data pipelines and modeling.
Experience with DBT and/or BigQuery.
Proficiency with relational databases (Postgres) and SQL.
Proficiency with data warehouses (BigQuery).
Experience with Python.
Experience with ETL tools and techniques (Airbyte, DBT, Airflow).
Experience with reporting tools is nice to have (Looker)
Experience with B2C analytic data is strongly desired but not required.
English is our business language, and fluency is required.
Comfortable working remotely. We are 100% remote and rely on Slack, email, Signal, and Zoom to stay connected.
Nice to Haves
Strong interpersonal communication skills. Collaborate to solve problems. We value team success over individual achievement. We love working with people who can ask hard questions, offer unusual solutions, and are willing to compromise when solving challenging problems on a deadline.
Well-organized and self-motivated. Be able to adapt to this fast-paced environment, where teams are growing, and priorities shift on a quarterly basis as we move into new markets.
Advocate for self-care while managing a high workload. We want you to show up as your best self, and to speak up for what you need to stay healthy and engaged.
This link leads to the machine-readable files that are made available in response to the federal Transparency in Coverage Rule and includes negotiated service rates and out-of-network allowed amounts between health plans and healthcare providers. The machine-readable files are formatted to allow researchers, regulators, and application developers to more easily access and analyze data. Beginning on July 1, you may locate and view the UnitedHealthcare MRFs on the UnitedHealthcare public site by going to
transparency-in-coverage.uhc.com
.
Peek invests in our employee's health and well-being. We've built our benefits package around our Peekster's needs including full health care, dental, and vision plans, paid parental leave, company recharge at the end of the year, and competitive compensation packages that include significant equity upside that allows you to share in Peek's long-term success.
Peek Travel Inc. is an equal opportunity employer. All qualified applicants will receive consideration for employment without regard to race, color, religion, national origin, sex, sexual orientation, gender identity, veteran status, and disability, or other legally protected status. If you are unable to submit an application because of incompatible assistive technology or a disability, please contact us at talent@peek.com. We will make every effort to respond to your request for disability assistance as soon as possible.