Associate General Counsel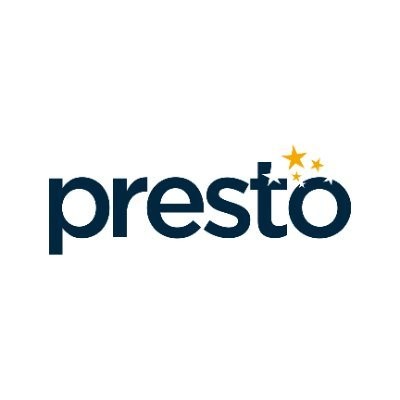 Presto
Legal
United States
Posted on Tuesday, June 6, 2023
Presto Automation Inc. (NASDAQ: PRST) is a public company in voice recognition AI technology. It applies that technology in the restaurant drive-through setting, focused on well-known customers such as Del Taco, Checkers, and in the sit-down setting such as Red Lobsters, Applebee's, and Chili's. The company foresaw the rise of AI and the value of data analytics in our rapidly advancing technological society and has benefited from early mover advantage. It was one of the relatively few technology companies able to successfully become public in 2022. Founded out of MIT in 2008, the company has grown out of its formerly scrappy roots and is now focused on expanding into all household restaurant chains, at the thousands-of-locations level.
The Deputy General Counsel is a key member of the Legal and Corporate Compliance team and will report to the General Counsel. Reporting directly to the General Counsel, this is an opportunity for a Deputy GC, the 2nd attorney to a public company already dominant in its market, to further hone her/his skillset either under the guidance of the GC, or to, through this role, learn the skills needed to become a full-fledged GC over the years. The company's strength of position in the voice recognition AI technology space means the Deputy GC will be well-poised to directly grow and oversee a team of Legal reports, and the Deputy's demonstrated ability to tackle and own successively expanding spheres of responsibility will mean the ability to have control in certain spheres and heavy weigh-in on key decisions in a relatively young public company.
Essential Job Functions:
Provide prudent and practical legal advisory to business partners on a broad range of matters, including but not limited to, commercial contracts, corporate governance, M&A, privacy, management of corporate subsidiaries, company stock plan administration and public reporting requirements.
Support the full range of SEC compliance and investor relations activities, including periodic reporting, earnings releases and other investor communications, disclosure committee reviews and Section 16 compliance.
Draft revise, and negotiate agreements in areas covering commercial, vendor, privacy, intellectual property, HR, non-disclosure and other agreements according to company needs.
Support business teams, such as those in Sales, Product, Engineering, HR, and IT, working with them to resolve cross-functional concerns, leading on behalf of Legal.
Work with other functional teams to expedite contracting processes, systematize legal-related processes, with an eye towards driving operational efficiency and productivity to the highest level.
Lead Legal in designated matters and, in the absence of the General Counsel, lead the company, providing clear guidance and advice to senior management and business partners.
Guide, supervise, and train future Legal in-house counsel or staff.
Perform other duties as assigned, which may include litigation, equity administration, management of outside counsel, board-related, governance and other matters.
Requirements:
10-15+ years of legal experience, with a combination of law firm and especially in-house counsel experience advising fast-paced technology companies through various stages of growth. More experience welcome; maturity is an asset.
Depth of experience in capital markets, U.S. public company disclosure work, corporate finance, and corporate/subsidiary entity management.
Experience in managing direct reports of various subject matter expertise and interfacing with General Counsel as Deputy GC, Associate GC or lead division counsel.
Substantial experience drafting and negotiating complex transactions, commercial and other business agreements, and the various types of agreements common to technology companies, including drafting them from scratch.
Experience in scaling legal processes and policies for a rapidly growing company, particularly in translating strategic advisory into logistical steps for effective execution.
Ability to communicate effectively with lawyers and non-lawyers alike, with experience working with executive or senior leadership.
Broad subject matter expertise in privacy, employment, product/engineering advisory, and other matters common to in-house teams.
Demonstrated experience in working with other functional teams (Sales, Equity Administration, Finance, HR, Product, Engineering, and Customer Support), with rank and file and senior personnel.
Comfort with working in a rapidly changing working culture with ability to pivot.
Exceptional organizational, project management, and prioritization skills.
Ability to roll up sleeves and create agreements or introduce processes.
Ability to perform all of the above at the highest level.
Demonstrated leadership, managerial and interpersonal skills among a distributed team.
Presto (NASDAQ: PRST) has a compensation strategy that aims to reward high performers and retain them for the long term. Other benefits to U.S.-based employees include medical, dental, and vision insurance, 401(k) program, and paid-time-off (PTO). To learn more, please visit: www.presto.com.
We value people from all walks of life and are committed to creating an inclusive hiring process and work environment. We especially encourage historically underrepresented candidates to apply. We are an equal employment opportunity employer. All qualified applicants will receive consideration for employment without regard to race, color, religion, sex, national origin, disability status, protected veteran status, or any other characteristic protected by law. If you need an accommodation to access the job application or interview process, please contact recruiting@presto.com.