Equity Administrator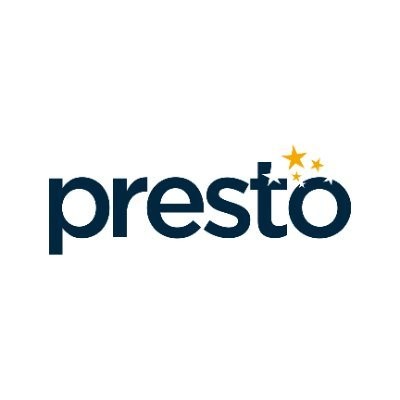 Presto
Administration
United States
Posted on Tuesday, September 12, 2023
Presto Automation Inc. (NASDAQ: PRST) is a public company in voice recognition AI technology. It applies that technology in the restaurant drive-through setting, focused on well-known customers such as Del Taco, Checkers, and in the sit-down setting such as Red Lobsters, Applebee's, and Chili's. The company foresaw the rise of AI and the value of data analytics in our rapidly advancing technological society and has benefited from early mover advantage. It was one of the relatively few technology companies able to successfully become public in 2022. Founded out of MIT in 2008, the company has grown out of its formerly scrappy roots and is now focused on expanding into all household restaurant chains, at the thousands-of-locations level.
The Equity Administrator ensures the accuracy and integrity of all equity data in the equity system of record, including overseeing tax reporting relating to equity awards. Provide stock administration expertise and ensure compliance with company policies, relevant accounting guidance, securities laws, domestic and international tax
regulations.
Responsibilities:
Oversee all aspects of our equity plans, including stock options, restricted stock units (RSUs), and other equity-based incentive programs
Manage the day-to-day administration of our equity plans and systems including all equity transactions, e.g., settlements and releases, etc.
Responsible for accurate record-keeping, reporting, process documentation, compliance, and reconciliation of equity plans and reserves, preparation of capitalization tables
Maintain data integrity for all terminations, cancellations/forfeitures, and other transactions; monitor and ensure successful data file transfers to and from HR and Finance/Accounting Systems and Equity related platforms.
Collaborate with cross-functional teams, such as HR, Legal, Finance, and Payroll, to ensure seamless administration of these programs.
Serve as the primary point of contact for employees regarding equity-related inquiries.
Educate employees on equity plan details and benefits
Ensure compliance with regulatory requirements and financial reporting standards.
Prepare and file necessary reports accurately and in a timely manner.
Support internal and external audits related to equity administration.
Implement and maintain robust internal controls to safeguard the integrity of equity data.
Ad hoc projects and reporting as needed.
Qualifications:
7-10 years direct experience in equity administration in a publicly-traded company
Associates Degree in finance, accounting, economics, or a similar field required, Bachelors Degree preferred
Certified Equity Professional (CEP) level 1 minimum preferred
Excel expertise and strong working knowledge of data integration
Experience with Equity Compensation Platforms preferred (i.e. Fidelity, Morgan Stanley E-Trade, etc)
Excellent project management and analytical skills with strong attention to detail
Strong communication and interpersonal skills with an ability to simply explain complex programs; able to effectively communicate at all organizational levels
Demonstrated ability to work collaboratively and effectively with cross-functional teams
Nice To Have:
Experience rolling out an ESPP plan
Presto (NASDAQ: PRST) has a compensation strategy that aims to reward high performers and retain them for the long term. Other benefits to U.S.-based employees include medical, dental, and vision insurance, 401(k) program, and paid-time-off (PTO). To learn more, please visit: www.presto.com.
We value people from all walks of life and are committed to creating an inclusive hiring process and work environment. We especially encourage historically underrepresented candidates to apply. We are an equal employment opportunity employer. All qualified applicants will receive consideration for employment without regard to race, color, religion, sex, national origin, disability status, protected veteran status, or any other characteristic protected by law. If you need an accommodation to access the job application or interview process, please contact recruiting@presto.com.