Recruiting Specialist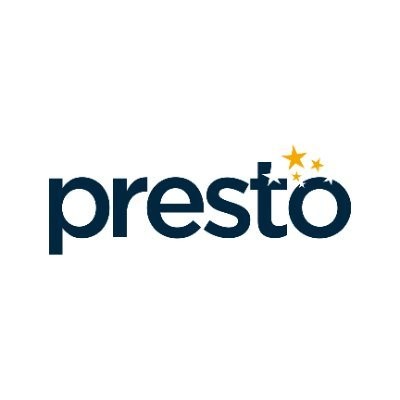 Presto
People & HR
Philippines
Posted on Tuesday, September 12, 2023
Presto Automation Inc. (NASDAQ: PRST) is a public company in voice recognition AI technology. It applies that technology in the restaurant drive-through setting, focused on well-known customers such as Del Taco, Checkers, and in the sit-down setting such as Red Lobsters, Applebee's, and Chili's. The company foresaw the rise of AI and the value of data analytics in our rapidly advancing technological society and has benefited from early mover advantage. It was one of the relatively few technology companies able to successfully become public in 2022. Founded out of MIT in 2008, the company has grown out of its formerly scrappy roots and is now focused on expanding into all household restaurant chains, at the thousands-of-locations level.
As a Customer Support Recruiting Specialist, in a contractor role located in the Philippines, you will report to the Director of Training & Development and lead the international recruiting efforts to locate, assess, and help hire new staff to support Presto's Voice product.
Responsibilities
Manage ad posting, using approved materials, across the web to specifically recruit talent in specific geographies and time zones.
Hold preliminary interview screening with hired candidates.
Use existing processes and assessment documentation to screen for the desired qualities and characteristics of successful hires.
Arrange follow-up, second-round interviews with company stakeholders from Operations and other teams.
Work with 3rd party agencies to transition new hires into the onboarding process.
Qualifications
Experience recruiting hires, including but not limited to the Philippines and Latin America.
Ability to source candidates as individuals or through international BPO agencies.
Ability to speak languages in addition to English preferred.
Excellent organization, project management, time management, and communication skills; with attention to detail, the ability to set priorities, and be flexible in a changing environment.
Ability to work flexible hours with a minimum of 10 hours per week and no more than 40 hours per week.
Presto (NASDAQ: PRST) has a compensation strategy that aims to reward high performers and retain them for the long term. Other benefits to U.S.-based employees include medical, dental, and vision insurance, 401(k) program, and paid-time-off (PTO). To learn more, please visit: www.presto.com.
We value people from all walks of life and are committed to creating an inclusive hiring process and work environment. We especially encourage historically underrepresented candidates to apply. We are an equal employment opportunity employer. All qualified applicants will receive consideration for employment without regard to race, color, religion, sex, national origin, disability status, protected veteran status, or any other characteristic protected by law. If you need an accommodation to access the job application or interview process, please contact recruiting@presto.com.