Machine Learning Engineer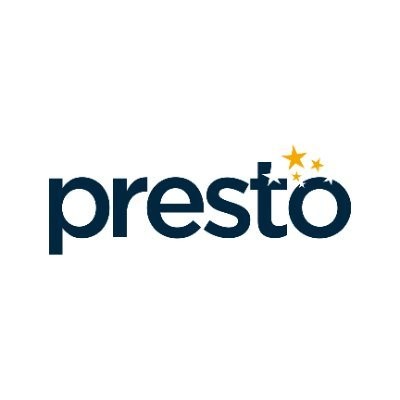 Presto
Software Engineering
United States
Posted on Thursday, October 5, 2023
Presto Automation Inc. (NASDAQ: PRST) is a public company in voice recognition AI technology. It applies that technology in the restaurant drive-through setting, focused on well-known customers such as Del Taco, Checkers, and in the sit-down setting such as Red Lobsters, Applebee's, and Chili's. The company foresaw the rise of AI and the value of data analytics in our rapidly advancing technological society and has benefited from early mover advantage. It was one of the relatively few technology companies able to successfully become public in 2022. Founded out of MIT in 2008, the company has grown out of its formerly scrappy roots and is now focused on expanding into all household restaurant chains, at the thousands-of-locations level.
Presto Voice Innovation is looking for an ML Engineer to help
architect and build an internal
scale.ai
to annotate data for the Presto Voice and Presto Vision products.
Ideal candidates will have a strong, language-agnostic programming background, with expertise in preparing ML datasets, pipelines, and designing tools to make dataset creation, evaluation, and curation more efficient. They should be as comfortable with data preparation and analysis as they are with deploying high-quality models/code to solve real-world problems. We are looking for someone who sees the forest through the trees and is comfortable creating solutions to business problems without needing someone to provide the details of how to implement the solution.
A primary Voice Innovation goal is to enable the transference of Human knowledge and intuition to machine systems. We consider this the core problem of building AI systems.
We are looking for someone to own this responsibility and change the face of AI Voice Ordering. If you are intensely curious, incredibly ambitious, and relentlessly resourceful please reach out!
Responsibilities
Help conceptualize, design, and implement a data annotation system empowering lower-skilled workers to contribute to conversational AI development.
Partner with the Head of Voice Innovation in collaborating with OpenAI to build a proof of concept automated voice ordering system.
Contribute to both the frontend and backend of annotation tools, and use their experience to guide the creation of these tools.
Help architect Presto's nascent ML Ops approach with creativity and flexibility.
Qualifications
Strong understanding of object-oriented and functional programming paradigms.
Python is a must, and Javascript a plus.
You can learn any language or tech in a few weeks.
Ability, and experience, in building usable products end to end.
Experience working with APIs for OpenAI and Huggingface, and producing tools that will construct appropriate datasets for training and fine-tuning large language models.
Ideally advanced degrees or equivalent experience in CS with ML specialization.
Bonus: understanding the mathematics and economics of gamification. Able to implement algorithms to drive continuous improvements in data annotator ability.
Presto (NASDAQ: PRST) has a compensation strategy that aims to reward high performers and retain them for the long term. Other benefits to U.S.-based employees include medical, dental, and vision insurance, 401(k) program, and paid-time-off (PTO). To learn more, please visit: www.presto.com.
We value people from all walks of life and are committed to creating an inclusive hiring process and work environment. We especially encourage historically underrepresented candidates to apply. We are an equal employment opportunity employer. All qualified applicants will receive consideration for employment without regard to race, color, religion, sex, national origin, disability status, protected veteran status, or any other characteristic protected by law. If you need an accommodation to access the job application or interview process, please contact recruiting@presto.com.