QSR Hardware Integration Specialist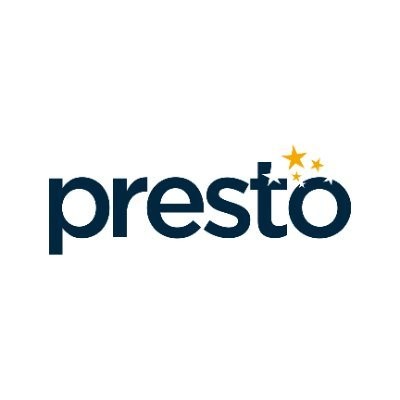 Presto
IT, Other Engineering
United States
Posted on Tuesday, October 10, 2023
Presto Automation Inc. (NASDAQ: PRST) is a public company in voice recognition AI technology. It applies that technology in the restaurant drive-through setting, focused on well-known customers such as Del Taco, Checkers, and in the sit-down setting such as Red Lobsters, Applebee's, and Chili's. The company foresaw the rise of AI and the value of data analytics in our rapidly advancing technological society and has benefited from early mover advantage. It was one of the relatively few technology companies able to successfully become public in 2022. Founded out of MIT in 2008, the company has grown out of its formerly scrappy roots and is now focused on expanding into all household restaurant chains, at the thousands-of-locations level.
Presto is seeking a QSR Hardware Integration Specialist to join our team.
The ideal candidate brings experience installing and configuring QSR technology products (POS systems, headsets, digital menu boards, order confirmation boards, drive-thru timers, etc) at scale and understands the intricacies of both functional and electronic troubleshooting. You will possess hands-on knowledge of Panasonic, Par G5, 3M and HME base stations including a full understanding of the wire schematics and configuration settings. The successful candidate will also have a good working knowledge of loop timers and loop detectors, their functionality and wiring schematics, as well as limitations of said systems. We are looking for someone who can guide the development of Presto hardware solutions and identify solutions to installation challenges before they arise and help bring Presto's Voice AI innovations to market. The
QSR Hardware Integration Specialist
will work with Presto's Product, Operations, and Engineering teams to identify, define, and deliver hardware solutions that integrate with a wide range of QSR operators' existing technology stack.
Responsibilities:
Gain a full understanding of the Presto Voice Installation guides and suggest improvements
Provide subject matter expertise for QSR Drive-thru systems and integration to improve Presto installation results
Provide guidance on wiring/integration approach(es) for various QSR Drive-thru systems (headset/base stations, loop detectors/timers, etc) from multiple vendors (HME, Panasonic, Par G3, 3M, Acrelec, RDS, Delphi, etc)
Own end-to-end documentation of Presto hardware integration paths
Responsible for providing input to help improve site survey processes
Responsible for reviewing all customer site surveys, approving the installs or escalating any issues of concern in the wiring
Triage sound and electrical hardware and wiring issues as they occur during the installation
Document any wiring changes or exceptions for individual installations
Answer tech questions on installs, escalating when needed
Basic Qualifications:
5+ years experience as an installation technician for QSR organizations or related experience
Must have experience AND working knowledge of one or more of the following systems: loop detectors/timers, headsets/base stations, digital menu boards (DMBs), and order confirmation boards (OCBs). Experience working with multiple system providers is HIGHLY DESIRABLE
Strong communication skills - written and verbal
Project coordination or management experience is a plus
Ability to work and drive results independently, as well as collaborate with others on solutions
Ability to improvise, think creatively, and find simple solutions to solve complex problems
Ability to read and interpret manufacturing drawings
Ability to use common hand tools
Soldering skills
Previous experience in a tech startup environment is a bonus
The U.S. base salary range for this position is approximately $80,000 to 130,000 + equity + benefits. Our salary ranges are determined by role, level and location. The range displayed on each job posting reflects the minimum and maximum target for new hire salaries for the position across all U.S. locations. Within the range, individual pay is determined by location and additional factors, including job related skills, experience, and relevant education or training. At Presto, it is not typical for the individual to be hired at or near the top of the range for their role; compensation decisions are dependent on the circumstances for each case.
Presto (NASDAQ: PRST) has a compensation strategy that aims to reward high performers and retain them for the long term. Other benefits to U.S.-based employees include medical, dental, and vision insurance, 401(k) program, and paid-time-off (PTO). To learn more, please visit: www.presto.com.
We value people from all walks of life and are committed to creating an inclusive hiring process and work environment. We especially encourage historically underrepresented candidates to apply. We are an equal employment opportunity employer. All qualified applicants will receive consideration for employment without regard to race, color, religion, sex, national origin, disability status, protected veteran status, or any other characteristic protected by law. If you need an accommodation to access the job application or interview process, please contact recruiting@presto.com.