Head of Financial Planning & Analysis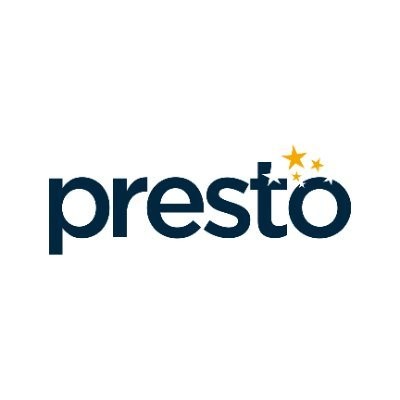 Presto
Accounting & Finance
United States
Posted on Tuesday, November 21, 2023
Presto Automation Inc. (NASDAQ: PRST) is a public company in voice recognition AI technology. It applies that technology in the restaurant drive-through setting, focused on well-known customers such as Del Taco, Checkers, and in the sit-down setting such as Red Lobsters, Applebee's, and Chili's. The company foresaw the rise of AI and the value of data analytics in our rapidly advancing technological society and has benefited from early mover advantage. It was one of the relatively few technology companies able to successfully become public in 2022. Founded out of MIT in 2008, the company has grown out of its formerly scrappy roots and is now focused on expanding into all household restaurant chains, at the thousands-of-locations level.
The Head of Financial Planning & Analysis (FP&A) will play a critical role in preparing monthly and annual budgets, performing and interpreting variance analyses and completing various ad-hoc tasks. This role will also maintain responsibility for supporting the senior leadership team in the tracking and analysis of various KPI's and operational performance metrics. The ideal candidate will be able to partner with stakeholders across the finance, accounting, operations and sales teams, as well as liaise with external consultants and other relevant stakeholders. This role will report directly to the CFO.
Responsibilities:
Lead the monthly, quarterly, and annual budgeting and forecasting processes
Prepare financial reports and analytics summarizing performance vs budget/forecast and other relevant metrics
Forecast and monitor the company's cash position and activity, and report on variances
Maintain the tracking of financial and operational KPI's including location / product level profitability analyses and provide actionable insights to improve performance
Issue regular status and ad hoc reports to senior management, investors, lenders and Board of Directors
Build and maintain strong relationships across business functions and provide support their needs involving the use of financial data and analysis
Work with and direct consultants and junior team members in the completion of their duties
Identify opportunities for process automation, enhanced controls and increased efficiencies
Qualifications:
6+ years of relevant progressive experience in a fast paced environment focused on financial analysis, forecasting/budgeting, and communicating results to senior leadership
Bachelor's degree in Accounting, Finance, Economics or a similarly analytical centric discipline
Strong understanding of the three financial statements and the interrelationship between them
Experience preparing detailed cash forecasts on a direct basis
Advanced Microsoft Excel and PowerPoint capabilities
Effective time management and organizational skills and ability to prioritize competing tasks
Experience with a publicly traded company preferredCPA license preferred
Nice to Have:
Experience working with NetSuite is a plus
Presto (NASDAQ: PRST) has a compensation strategy that aims to reward high performers and retain them for the long term. Other benefits to U.S.-based employees include medical, dental, and vision insurance, 401(k) program, and paid-time-off (PTO). To learn more, please visit: www.presto.com.
We value people from all walks of life and are committed to creating an inclusive hiring process and work environment. We especially encourage historically underrepresented candidates to apply. We are an equal employment opportunity employer. All qualified applicants will receive consideration for employment without regard to race, color, religion, sex, national origin, disability status, protected veteran status, or any other characteristic protected by law. If you need an accommodation to access the job application or interview process, please contact recruiting@presto.com.