Technical Customer Support Specialist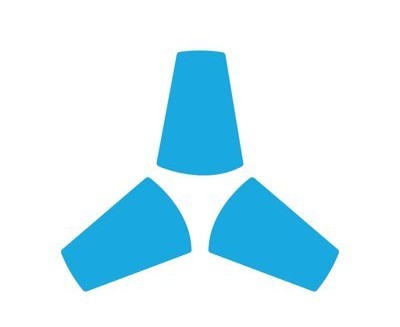 Skycatch
IT, Customer Service
Guadalajara, Jalisco, Mexico
Posted on Tuesday, May 23, 2023
Skycatch is looking for an eager to learnTechnical Support professional looking to provide first class support to our customers via email, chat, and forums by assisting them with questions and issues, performing drone photogrammetry, and other imagery processing and analysis. Also responsible for assisting customers by answering questions and performing basic troubleshooting of the different Skycatch's offerings.
Excellent troubleshooting and analytical skills are a must, as well as having a passion for helping customers. You'll be a great fit if you're an organized individual who can learn a new product inside and out and proactively identify solutions to problems and propose improvements to better our customers' experience. We're building an entirely new industry with drones, computer vision, and AI, and you will be able to truly make a difference in the mining & construction industry. Come create the future with us at Skycatch!
What you'll do
Accurately identify and address any issues or questions customers may have when using any Skycatch product (including our High Precision Package) to plan, fly, process, or analyze their data and escalate to internal groups as needed
Educate and empower users so that they become better Skycatch users and leave with a positive feeling after each support interaction
Own the processing, generation, troubleshooting, and ultimate delivery of pristine geospatial data products (orthophotos, point clouds, contour maps, DSM, etc) to customers
Ensure delivered data products meet customer requirements and SLA, including troubleshooting and providing reports and analyses for any data products that do not meet requirements
Assist in keeping the data processing pipeline running like a well-oiled machine
Create and maintain documentation that answers common support questions
Identify common customer challenges to suggest better solutions
Occasional maintenance and troubleshooting of workstations in Guadalajara office
What we are looking for
2+ years experience directly supporting customers using technical products
Outstanding oral and written English communication skills and is comfortable using technical jargon and able to communicate complex solutions in easy-to-understand terms
Demonstrates strong problem solving and analytical skills to troubleshoot, replicate, and escalate issues as needed
Can empathize with customers on their issues and communicate with diplomacy, tact, and poise under pressure Team-first attitude, self-starter approach
1+ years of experience in troubleshooting data processing issues caused in an automated processing pipeline
1+ years of experience with databases, preferably MySQL
Comfortable using command line tools
Flexible scheduling (may include weekend, early morning, or night shifts)
A plus
1+ years experience using other photogrammetry and GIS tools, such as Pix4D, Agisoft, Global Mapper, QGIS, ArcGIS, etc.
Experience using AWS
Experience writing scripts in Javascript and Python
Experience with drones
**We do not sponsor Visa/Work Authorization**
More about Skycatch
Skycatch is an equal opportunity employer. We will not discriminate and will take affirmative action measures to ensure against discrimination in employment, recruitment, advertisements for employment, compensation, termination, upgrading, promotions, and other conditions of employment against any employee or job applicant on the bases of race, color, gender, national origin, age, religion, creed, disability, veteran's status, sexual orientation, gender identity or gender expression.
We are an industry-leading data and data-imaging company focused on indexing and extracting critical information from the physical world using a combination of drones, edge computing, software, and artificial intelligence. Our products are built for construction and inspection; we deliver the highest accuracy, consistency, and reliability to help people operate faster, safer and smarter.