Sr. Full Stack NodeJS/ReactJS Developer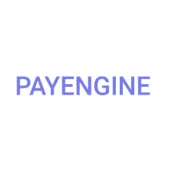 PayEngine
Software Engineering
Mexico City, Mexico
Posted on Saturday, June 24, 2023
Powered by our VC-funded organization, Platform Factory Inc., PayEngine is an embedded, full-service, financial transaction technology. Our vertically focused SaaS Partners leverage PayEngine APIs, webhooks and proprietary widget technology, to embed, launch, and scale payments for their customers.
As a player in the FinTech payments space, we understand the critical need to offer agile SaaS-based solutions backed with scalable payments orchestration. Our mission is to create an orchestrated-commerce for our Partners that provides the agility of SaaS sprints with the support of payments-related services.
Job Description:
Are you a Full Stack Developer with 5+ yrs of experience and enjoy the challenge of a startup? We are looking for a Full-Stack Developer with proficient experience in each of the phases of software development, including requirements gathering, design, coding and implementation, and test and maintenance. The ideal candidate must have experience working on a software-as-a-service based product. Experience in the payments field is a big plus.
This is a remote position. The ideal candidate will have a self starter attitude with a high level of ownership, self motivation, and accountability.
Create high quality source code to program complete applications within deadlines
Organize unit and integration testing before launch
Organize functional and non-functional testing and perform troubleshooting and debugging
Prepare and contribute to technical documents and handbook to accurately represent application design and code
Document SDKs and write developer facing documentation

Qualifications:
5+ years of relevant experience with responsive web application development
2+ years of experience within payment processing space
Proficient experience and knowledge in Javascript, TypeScript, HTML, CSS
Experience with frameworks such as, Node, ReactJS
Experience with database such as, Postgres, MySQL, MongoDB
Experience with Docker containers
Experience with devops such as, Kubernetes, Terraform, Ansible, Jenkins a big plus
Must have experience with architecting and building out entire systems including CI/CD automation and testing setup
Experience with building SDKs and developer facing documentation
Experience in documenting complex systems